Attempted Murder:  Client Franklin P. was charged with robbery and attempted murder of a man brutally stabbed and left for dead in his home. The prosecution's case was based solely on photo pack identifications by two witnesses.  Franklin P. insisted he was innocent.
Our Work:  We took over the case after Franklin's first attorney did nothing for seven months.  Our investigation not only showed that Franklin could not have committed the crime (phone GPS), but identified the man who did.  At deposition one of the eyewitnesses agreed with us. Subsequent additional DNA testing confirmed we were correct.
Result: Dismissal:  On August 16, 2016, the State dismissed all charges and Franklin was released.  The State later indicted the real perpetrator: Sudie Davis.  Davis' prosecution is currently pending.
Child Pornography:  Michael W. was charged with uploading a child pornography photograph to ChatStep.
Discovery:  Forensic investigation revealed no trace of the photograph or the upload on our client's computer equipment.
Result: Misdemeanor:  On May 7, 2018, a compromise was made for a misdemeanor plea for a year's probation, no formal adjudication of guilt and no sex offender classification.
Burglary with Aggravated Battery:  Client Derville H. was charged with stabbing an acquaintance in the head and arm with a kitchen knife.  The man claimed he was sitting in his car in Derville's driveway when attacked.
Jury Trial:  We presented a case showing that our client acted in lawful self defense and in defense of his home and family.
Not Guilty: On February 7, 2018, the jury returned the correct verdict: Not Guilty of all charges.
Failure to Register:  Client R.A.G. was charged with failure to include his social media accounts in his sex offender registrations.
Our Work:  We demonstrated our client's long history of successful registrations and that he had registered the email addresses which were the log in "internet identifiers" for his social media accounts. We argued that satisfied the definition of "internet identifier" in the statute in play at the time.
Result: Misdemeanor:  On February 23, 2018, R.A.G. was allowed to plea to the misdemeanor of obstructing justice for one year's probation.
The Charges:  According to police, defendant loses control and overturns his truck. His passenger is ejected and killed. The defendant has a blood alcohol level nearly twice the legal limit and has been smoking marijuana. Defendant confesses to police. Sentencing guidelines are for 12 years Florida State Prison. Shearer Defense challenge accident investigation procedures.
Result: Defendant pleads to a non-alcohol felony for probation and no jail.
The Charges:  Defendant charged with DUI manslaughter in Winter Haven. Multiple discrepancies in accident investigation discovered by Shearer Defense.
Result:  The defendant received no jail and 2 years house arrest instead of 12 years Florida State Prison.
The Charges:  Defendant charged with Polk County DUI. Two deputies investigate the case. At motion hearing, officers challenged on their recollections and inconsistencies in their reports.
Result:  Court prohibits the key officer from testifying at trial and entire case dismissed.
The Charges:  Defendant charged with a DUI in Winter Haven. Review of police reports shows a name unrelated to the case. Defense counsel researches the unrelated name and discovers that deputy wrote the exact same observations for both defendants on field sobriety tasks. This discovery of the deputy's conduct ultimately results in the dismissal of 54 DUI cases by the State Attorney's Office.
Result: Dismissal
The Charges:  Defendant charged with DUI manslaughter on County Line Road. She had alcohol in her system but under legal limit. Accident causation questioned by Shearer Defense.
Result:  Entire case dismissed.
Lawrence Shearer, PLLC
Lawrence Shearer, PLLC provides representation for all misdemeanor and felony offense clients in Lakeland, Winter Haven, Bartow, Polk County, and Highlands County, Florida. This includes, but is not limited to DUI, domestic violence offenses, drug offenses, drug trafficking, theft, frauds, firearm offenses, burglary, sexual offenses, pornography, white collar crimes, robbery, battery, appeals, probation violations, and murder cases. We can also handle the sealing and expunging of criminal records.
Lawrence Shearer, PLLC provides you with an experienced Lakeland criminal defense attorney & lawyer. Contact Lawrence Shearer, PLLC at (863) 665-6895, to schedule a free confidential legal consultation.
Criminal Defense Lawyer and Attorney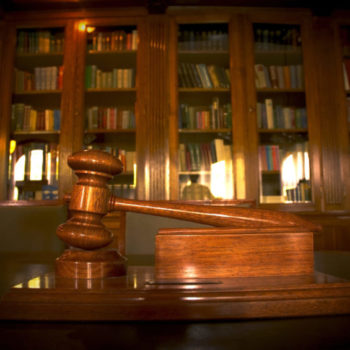 Shearer Defense can handle cases in the investigative stage and can help persuade law enforcement to not file formal charges. Retaining Lawrence Shearer, PLLC in the initial phases of a criminal case increases your chances for a successful resolution of your case. If necessary, our firm employs private investigators and forensic specialists to fully investigate your case, and to protect your rights. We file all appropriate pretrial motions to litigate the defenses you may have. If your case goes to trial, we will pick a jury, cross-examine State witnesses, and present your defenses.