DUI ATTORNEY LAKELAND FL
DUI ARREST: LICENSE SUSPENSIONS
DUI ARRESTS typically result in an immediate driver license suspension. [Read your citation]
Drivers caught driving on a suspended license are jailed for committing a crime while on bail.
THE FIRST 10 DAYS are critical three ways:
The citation usually acts as a temporary driving permit for 10 days after arrest. At the bottom of citation is "Eligible for permit" checked "Yes"?
The driver can apply for a hearing for a Formal Review of the license suspension by going to the hearing office in Tampa, but only in those first 10 days.
First offenders have the option of obtaining a hardship permit without any waiting period by going to the hearing office and waiving the right to have a Formal Review hearing but, again, only if done in the first 10 days after arrest.
DMV SUSPENSIONS
Administrative suspensions from DMV are independent of the suspension the judge will impose when a driver is convicted of DUI. DMV suspensions are for:
Breath/blood alcohol tested at 0.08 or above
30 day waiting period to apply for a hardship permit
Refusal to be tested
90 day waiting period to apply for a hardship permit
COURT ORDERED SUSPENSIONS
The court must suspend the license of anyone convicted of DUI. The length of the suspension ranges from 6 months for first offenders to 5 or 10 years or for life for repeaters.
A qualified attorney helps a driver navigate the complexities of DUI and will try to lessen or avoid the serious and expensive consequences.
DUI PROSECUTION
PENALTIES
The court is required to impose a conviction (adjudication) on anyone found guilty of DUI.   Probation is also required, with conditions including DUI school, an alcohol evaluation, vehicle immobilization, and either jail or community service. Fines and court costs exceed $1000.00, even for first offenders. Out of court, employment and insurance are among possible negative t consequences
COURT APPEARANCES
The DUI defendant's appearance is required at Arraignment, unless waived by an attorney. Entry of a "not guilty" plea will cause the case to be set for a Pretrial Conference. The attorney will request copies of police reports and testing documents ("discovery") and study them for potential defenses. Among the issues an attorney may explore are:
Did the officer have reasonable suspicion to stop the vehicle in the first place?
Did the officer respect the driver's rights before making the decision to arrest?
Were field sobriety exercises properly administered?
Did the officer have probable cause to make the arrest?
Did the officer properly advise the driver regarding breath testing?
Was any breath testing done consistent with the strict protocols?
Had the Intoxilyzer instrument been properly maintained and operated?
Are there grounds to challenge the admissibility of the test results?
The strength of the State's admissible evidence should be closely scrutinized. While many DUI cases are similar, no two are exactly alike. Weaknesses in a case may call for setting it for trial or negotiating for a plea to a different charge that carries less consequence.
Lawrence Shearer, PLLC
Lawrence Shearer, PLLC provides representation for all misdemeanor and felony offense clients in Lakeland, Winter Haven, Bartow, Polk County, and Highlands County, Florida. This includes, but is not limited to DUI, domestic violence offenses, drug offenses, drug trafficking, theft, frauds, firearm offenses, burglary, sexual offenses, pornography, white collar crimes, robbery, battery, appeals, probation violations, and murder cases. We can also handle the sealing and expunging of criminal records.
Lawrence Shearer, PLLC provides you with an experienced Lakeland criminal defense attorney & lawyer. Contact Lawrence Shearer, PLLC at (863) 665-6895, to schedule a free confidential legal consultation.
Criminal Defense Lawyer and Attorney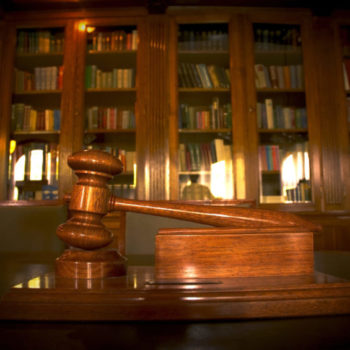 Shearer Defense can handle cases in the investigative stage and can help persuade law enforcement to not file formal charges. Retaining Lawrence Shearer, PLLC in the initial phases of a criminal case increases your chances for a successful resolution of your case. If necessary, our firm employs private investigators and forensic specialists to fully investigate your case, and to protect your rights. We file all appropriate pretrial motions to litigate the defenses you may have. If your case goes to trial, we will pick a jury, cross-examine State witnesses, and present your defenses.