Lakeland probation violation lawyer and attorney Lawrence Shearer, PLLC is in court every week, working to prevent probation revocations.  Compare his experience with and criminal defense firm.
Polk County probation violation lawyers and attorneys have their hands full, as D.O.C. probation officers and the courts treat violations very seriously.  VOP and community control violations bring serious consequences, including:
Arrest and jail until hearing, often with No Bond
Criminal conviction (where adjudication previously withheld)
House arrest or residential treatment placement
A state prison or long county jail sentence
Some technical violations that probation officers file are not actual "substantial and willful" enough to merit revocation of supervision. But even when a violation has occurred, revocation and incarceration can often be avoided, as there mat be a probation modification that is acceptable to both parties.
An experienced probation violation lawyer prepared to investigate defenses or develop solutions can make the difference between an individual's incarceration and their freedom.
Early defense work can also often make a difference.  An attorney's involvement prior to arrest can mitigate the dangers or even avoid the necessity of a violation arrest. Lawrence Shearer, PLLC is read to put his years of experience to work for you or your loved one who has been accuse of violating his or her probation.
FELONY: probation violations in Polk County are currently assigned to Circuit Judge John Stargel, unless the probationer also faces new felony charges.  Judge Stargel holds VOP court Wednesdays, Thursday and Friday, as well as handling his own First Appearance hearings Monday through Friday.
MISDEMEANOR: probation violations are assigned to the County Court Judge that heard the original case.
Lawrence Shearer, PLLC
Lawrence Shearer, PLLC provides representation for all misdemeanor and felony offense clients in Lakeland, Winter Haven, Bartow, Polk County, and Highlands County, Florida. This includes, but is not limited to DUI, domestic violence offenses, drug offenses, drug trafficking, theft, frauds, firearm offenses, burglary, sexual offenses, pornography, white collar crimes, robbery, battery, appeals, probation violations, and murder cases. We can also handle the sealing and expunging of criminal records.
Lawrence Shearer, PLLC provides you with an experienced Lakeland criminal defense attorney & lawyer. Contact Lawrence Shearer, PLLC at (863) 665-6895, to schedule a free confidential legal consultation.
Criminal Defense Lawyer and Attorney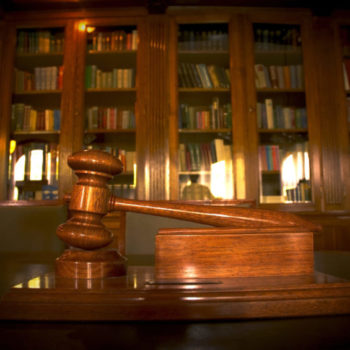 Shearer Defense can handle cases in the investigative stage and can help persuade law enforcement to not file formal charges. Retaining Lawrence Shearer, PLLC in the initial phases of a criminal case increases your chances for a successful resolution of your case. If necessary, our firm employs private investigators and forensic specialists to fully investigate your case, and to protect your rights. We file all appropriate pretrial motions to litigate the defenses you may have. If your case goes to trial, we will pick a jury, cross-examine State witnesses, and present your defenses.