Select a Courthouse
Bartow Courthouse
255 N. Broadway Avenue
Bartow, FL 33830
PARKING: Parking Garage is on north side of the courthouse.   There are also free parking areas on the north side.
ENTRANCE: Main entrance is on the courthouse's north side.
The Juvenile Court entrance is on the West side
First floor: Clerk's offices, Main Courtroom
Second floor: State Attorney and Jury Assembly
Third floor: Public Defender and Law Library
Floors 4 to 9: Courtrooms
ELEVATORS: It is essential to board the correct set of elevators
Red Elevators (on your right): A & B Courtrooms
Blue Elevators (on your left): C, D & E Courtrooms
Northeast Branch Courthouse (Winter Haven)
3425 Lake Alfred Road
NE Polk County Government Center
Winter Haven, FL. 33881
Lawrence Shearer, PLLC
Lawrence Shearer, PLLC provides representation for all misdemeanor and felony offense clients in Lakeland, Winter Haven, Bartow, Polk County, and Highlands County, Florida. This includes, but is not limited to DUI, domestic violence offenses, drug offenses, drug trafficking, theft, frauds, firearm offenses, burglary, sexual offenses, pornography, white collar crimes, robbery, battery, appeals, probation violations, and murder cases. We can also handle the sealing and expunging of criminal records.
Lawrence Shearer, PLLC provides you with an experienced Lakeland criminal defense attorney & lawyer. Contact Lawrence Shearer, PLLC at (863) 665-6895, to schedule a free confidential legal consultation.
Criminal Defense Lawyer and Attorney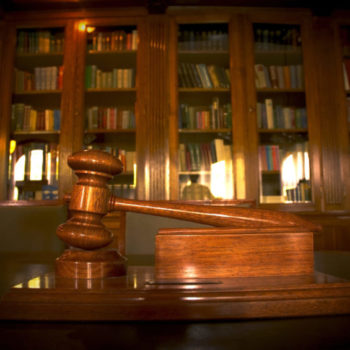 Shearer Defense can handle cases in the investigative stage and can help persuade law enforcement to not file formal charges. Retaining Lawrence Shearer, PLLC in the initial phases of a criminal case increases your chances for a successful resolution of your case. If necessary, our firm employs private investigators and forensic specialists to fully investigate your case, and to protect your rights. We file all appropriate pretrial motions to litigate the defenses you may have. If your case goes to trial, we will pick a jury, cross-examine State witnesses, and present your defenses.