SEXUAL OFFENSE LAWYER LAKELAND FL
Polk County sexual offense prosecutors are aggressive. Complainants are taken at their word. An experienced defense attorney works to reverse the Presumption to Innocence, where it belongs. Board Certified attorney Lawrence Shearer, PLLC has successfully defended clients against claims of sexual battery, lewd molestation, sexual activity with a minor and solicitation to prostitution.
SEXUAL OFFENSE SUCCESSES
CLICK HERE
SEVERE CONSEQUENCES
A conviction for a felony sexual offense in Florida carries serious consequences.
PRISON: The Criminal Punishment Code (sentencing guidelines) calls for a prison sentence for all felony sexual crimes.
PROBATION: Even defendants sentenced to prison are typically ordered to consecutive sexual offender probation, which has extremely restrictive conditions. [Click here to see]
SEXUAL OFFENDER DESIGNATION: O. designation requires quarterly reporting, appearance on F.D.L.E.'s sex offender website and local restrictions on where the offender can live – even after he has completed his sentence.
DEFENSES AND RIGHTS OF THE ACCUSED
Anyone who finds he is under investigation is wise to consult with an attorney before being interrogated or arrested. A citizen's right to the presence of a lawyer during questioning applies at all times, not just post-arrest. Also, a suspect communicating with the complainant is not only poor taste, it can be dangerous.
A proper defense to a sexual allegation demands specialized legal knowledge, combined with an appropriate degree of sensitivity. Physical evidence such as DNA appears in a minority of cases, but special rules of evidence sometimes make the prosecutor's job easier, especially in child victim cases.
Lawrence Shearer, PLLC
Lawrence Shearer, PLLC provides representation for all misdemeanor and felony offense clients in Lakeland, Winter Haven, Bartow, Polk County, and Highlands County, Florida. This includes, but is not limited to DUI, domestic violence offenses, drug offenses, drug trafficking, theft, frauds, firearm offenses, burglary, sexual offenses, pornography, white collar crimes, robbery, battery, appeals, probation violations, and murder cases. We can also handle the sealing and expunging of criminal records.
Lawrence Shearer, PLLC provides you with an experienced Lakeland criminal defense attorney & lawyer. Contact Lawrence Shearer, PLLC at (863) 665-6895, to schedule a free confidential legal consultation.
Criminal Defense Lawyer and Attorney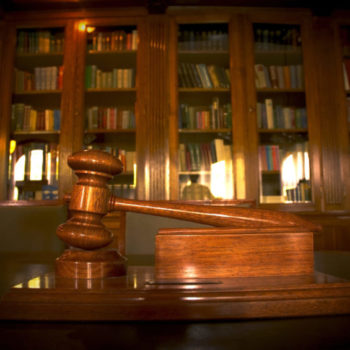 Shearer Defense can handle cases in the investigative stage and can help persuade law enforcement to not file formal charges. Retaining Lawrence Shearer, PLLC in the initial phases of a criminal case increases your chances for a successful resolution of your case. If necessary, our firm employs private investigators and forensic specialists to fully investigate your case, and to protect your rights. We file all appropriate pretrial motions to litigate the defenses you may have. If your case goes to trial, we will pick a jury, cross-examine State witnesses, and present your defenses.